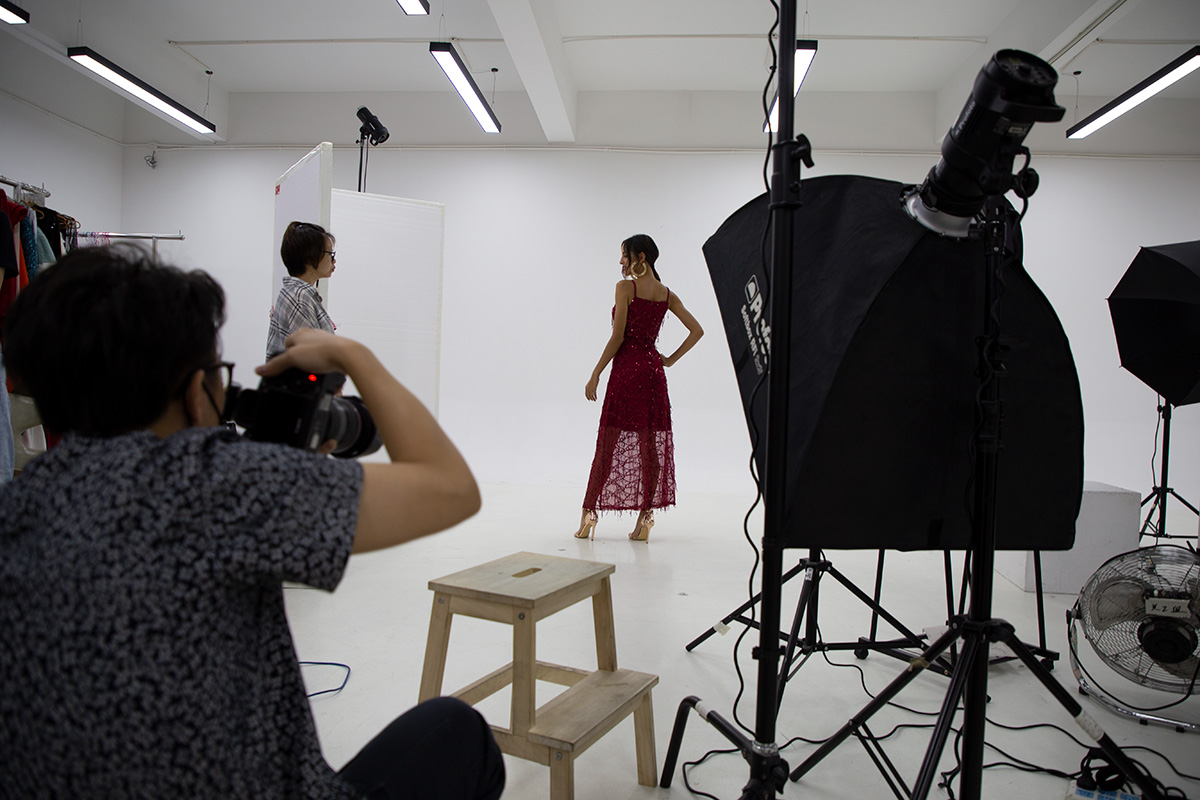 How We Do Business

SHEIN's Unique Business Model
SHEIN's business model is built on the premise of reduced production waste and on-demand manufacturing. Our unique, on-demand production model means that we are able to identify trends and anticipate consumer demands with greater accuracy then traditional forecasting models.
We start by producing an ultra-small batch of each style (100-200 pieces) and gauge market response in real-time. We respond only with larger-scale production to meet demand if it's warranted. This results in significantly less waste and excess inventory.
The average unsold inventory level in the industry is between 25%–40%; at SHEIN we have reduced this to a single digit. If adopted by the rest of the industry, we believe global textile production could drop by more than 20%.
SHEIN promotes responsible practices throughout the lifecycle of our products, as well as in our chain of operations, including raw materials, new technology, packaging, and recycling, among others.
Since 2018, SHEIN has been deploying thermal digital transfer printing in our fabric production. Digital textile printing has saved over 40 billion liters of water worldwide in 2018, and it offers an efficient solution when compared to water usage for rotary screen printing which is in the region of 50-60 liters of water per meter. Digital textile printing also uses smaller quantities of color dye, typically 10% of the volume used when compared to screen printing.
In early 2022, we launched the concept of evoluSHEIN. First, with a purpose-driven fashion collection that adopts eco-conscious fabrics and is shipped with 100% recycled Polyethylene (PE) packaging. SHEIN's MOTF collection has also adopted the same packaging. In August 2022, we began the roll out of more sustainable polybag mailers, which contain 50% recycled PE plastic produced in a circular process. Find out more in our newsroom.
Empowering a Thriving Fashion Ecosystem
SHEIN is committed to ensuring we are compliant with local laws and regulations, such as the California Supply Chain Transparency Act of 2010.
As a global fashion, beauty and lifestyle e-tailer committed to making the beauty of fashion accessible to all, we believe the betterment of our extended ecosystem is fundamental to our success as a responsible and sustainable organization. This ecosystem is made up of a third-party supplier community of both garment manufacturers as well as small and medium-sized brand merchants.
We developed the SHEIN Responsible Sourcing(SRS) evaluation system, including our Supplier Code of Conduct, that aligns with the core conventions of the International Labour Organization (ILO). It includes compliance requirements related to health and safety, the environment, labor and social welfare, and it applies to suppliers within our ecosystem.
SHEIN engages industry-leading, independent third-party agencies, such as TUV, ITS, SGS and Openview, to conduct regular audits of our suppliers' facilities to monitor compliance. Suppliers are given a specific timeframe in which to remediate any violations; if they fail, SHEIN takes action against the supplier, which can include terminating the partnership. From October 2021 through September 2022, these third-party agencies have completed over 2,600 audits of our suppliers.
As we support the continuous improvement of our suppliers, their businesses, employees and families, we created the SHEIN Supplier Community Empowerment Program. The holistic program empowers suppliers with technology innovations such as IT tools and upgraded systems for improved production efficiency, including online real-time intelligent scheduling, waste reduction and resource conservation. SHEIN has also allocated almost $15 million in additional funds for up to 300 suppliers to make physical enhancements to their facilities. To date, 20 suppliers have received capital support from SHEIN, funding their facilities expansion to 60,000 square meters (approximately 645,000 square feet). 
We are committed to creating a sustainable business ecosystem where our suppliers thrive as a result of their partnership with SHEIN.
Protecting Privacy Through Data Minimization
We put our customers first, and our commitment to data privacy reflects this: SHEIN only collects and uses the minimum amount of data necessary for you to have a great shopping experience. We hold ourselves to high standards and deploy advanced security technologies and solutions to protect our global infrastructure, logistic networks, digital assets and — most importantly — our customers' data.
Keeping Your Data Safe & Staying Ahead of Cyber Threats
At SHEIN, cybersecurity is built into our business, not bolted on. Security is embedded in every step of the application development lifecycle and every layer of technology. We have a global team of experts who are focused on building and running security capabilities to identify threats, mitigate risks and ensure regulatory compliance.
Keeping your data safe is our highest priority. We deploy industry standard data protection technologies and advanced security analytics to protect our infrastructure and data. We also partner with third-party experts and top security firms to conduct regular risk assessments based on internationally recognized security standards and frameworks like ISO 27001, NIST and PCI DSS.
Committed to Transparency
Through our investments in the latest designs, information security, responsible manufacturing, and privacy, we work every day, in every country we operate in, to earn our customers' trust. Transparency is at the center of these efforts. We are committed to growing our business, while sharing clear, accurate and relevant information about our products and ethical business standards and policies.
Respecting Intellectual Property
SHEIN recognizes the importance of intellectual property and supporting independent artists. We have devoted substantial resources to address, and developed strict policies against, intellectual property infringement and continuously develop tools and processes that will assist us in identifying any possible violations prior to products being manufactured or uploaded to the SHEIN platform. Our suppliers are required to comply with company policy and certify their products do not infringe third-party IP. When non-compliance is found, SHEIN takes appropriate action which may include termination.