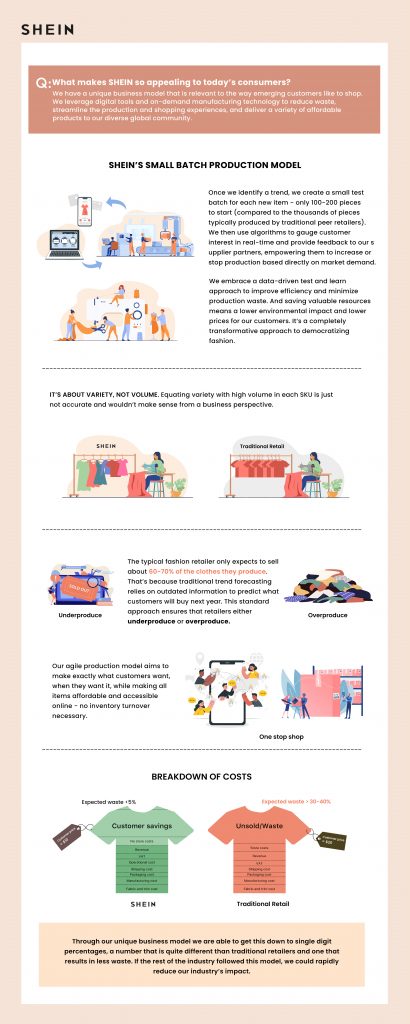 Small-batch on-demand business model
For each new product sold on SHEIN's website, the initial production run is as low as 100-200 units per SKU, compared to the thousands of pieces typically produced by traditional peer retailers. We then use algorithms to gauge customer interest in real-time and provide feedback to our supplier partners, empowering them to increase or stop production based directly on market demand. We embrace a data-driven test and learn approach to improve efficiency and minimize production waste.
As an e-commerce-only retailer, SHEIN avoids the need for overproduction typically associated with filling physical storefronts and prevents much of the waste and environmental impacts associated with running a traditional retail store. Through our unique on-demand business model we are able to consistently limit excess inventory to single digits, a percentage that is quite different than traditional retailers and one that results in substantially less waste.