SHEIN, an online retailer of fashion, beauty and lifestyle products, has announced a renewed commitment to its Supplier Community Empowerment Program, an initiative that aims to advance supplier partners and their communities at different stages of their development. Through the program, SHEIN has been implementing long-term initiatives to empower supplier partners across four key pillars: factory enhancement, technology innovation, training support, and community engagement. 
Factory Enhancement
As a new effort in advancing progress, SHEIN has allocated RMB 100 million (US$14.9 million) in additional funds to make physical enhancements to its supplier's factories. The first group of 20 suppliers has received approximately RMB6 million in capital support from SHEIN. The project is anticipated to be completed by the end of September 2022. Together, these recipients' improvements and expansions will cover about 60,000 square meters (approximately 645,000 square feet) at their facilities, impacting 3,900 employees. The total RMB100 million investment will allow SHEIN to significantly expand the range of recipients to about 300 suppliers.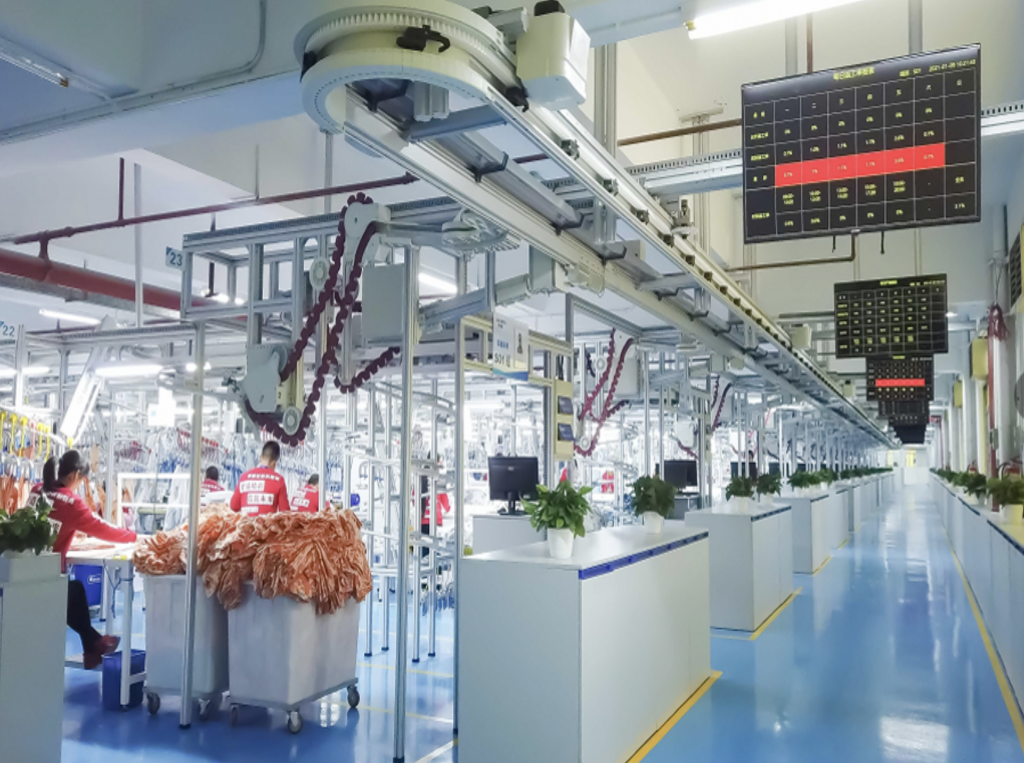 Technology Innovation
The Supplier Community Empowerment Program was launched to support suppliers' technical innovation, decrease waste, and significantly improve their production operation efficiency and business performance. Through R&D and technology to re-engineer production processes, the program enabled many of these businesses to meet market demand more efficiently, while reducing waste and conserving resources. For example, factories can use these updated tools to update and synchronize the on-demand production process. With real-time trend analysis, all SKUs start with small production quantities (between 100-200 pieces). Then, depending on sales performance, orders can be reproduced or production can be suspended. This unique process supports the supplier ecosystem in reducing overproduction While the average inventory level in the industry is 30%, these tools can reduce it to a single digit while continuing to meet consumers' diverse needs.
Training Support
As part of its Supplier Community Empowerment Program, SHEIN also provides training on operation management, organizational structure, and production systems. Since the program's inception, suppliers have participated in over 300 training sessions, including certification trainings with third parties (Intertek/SGS).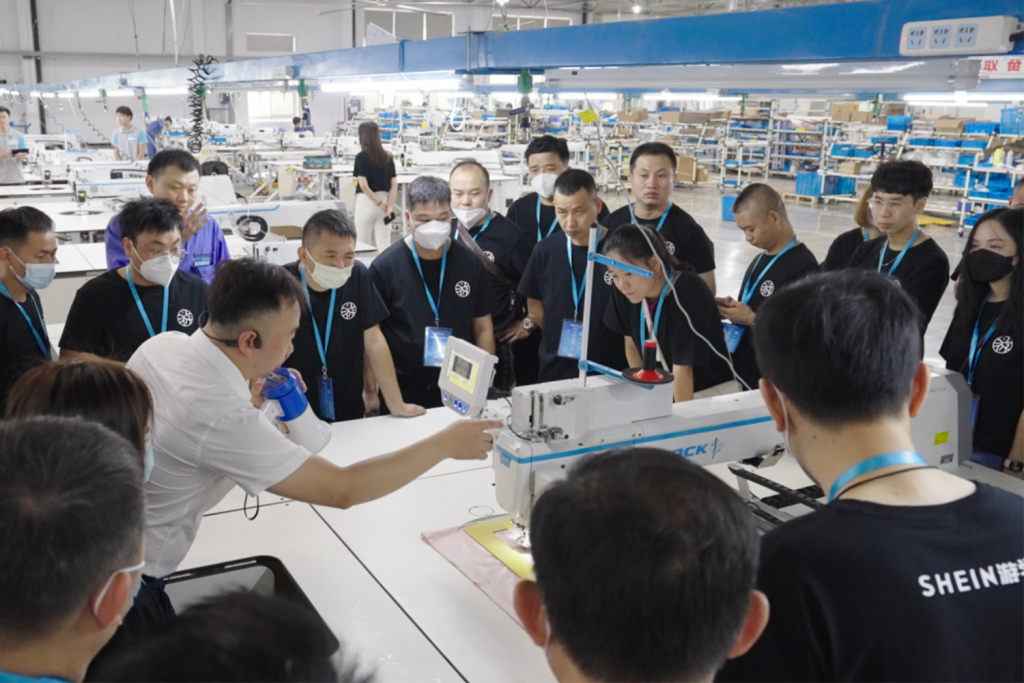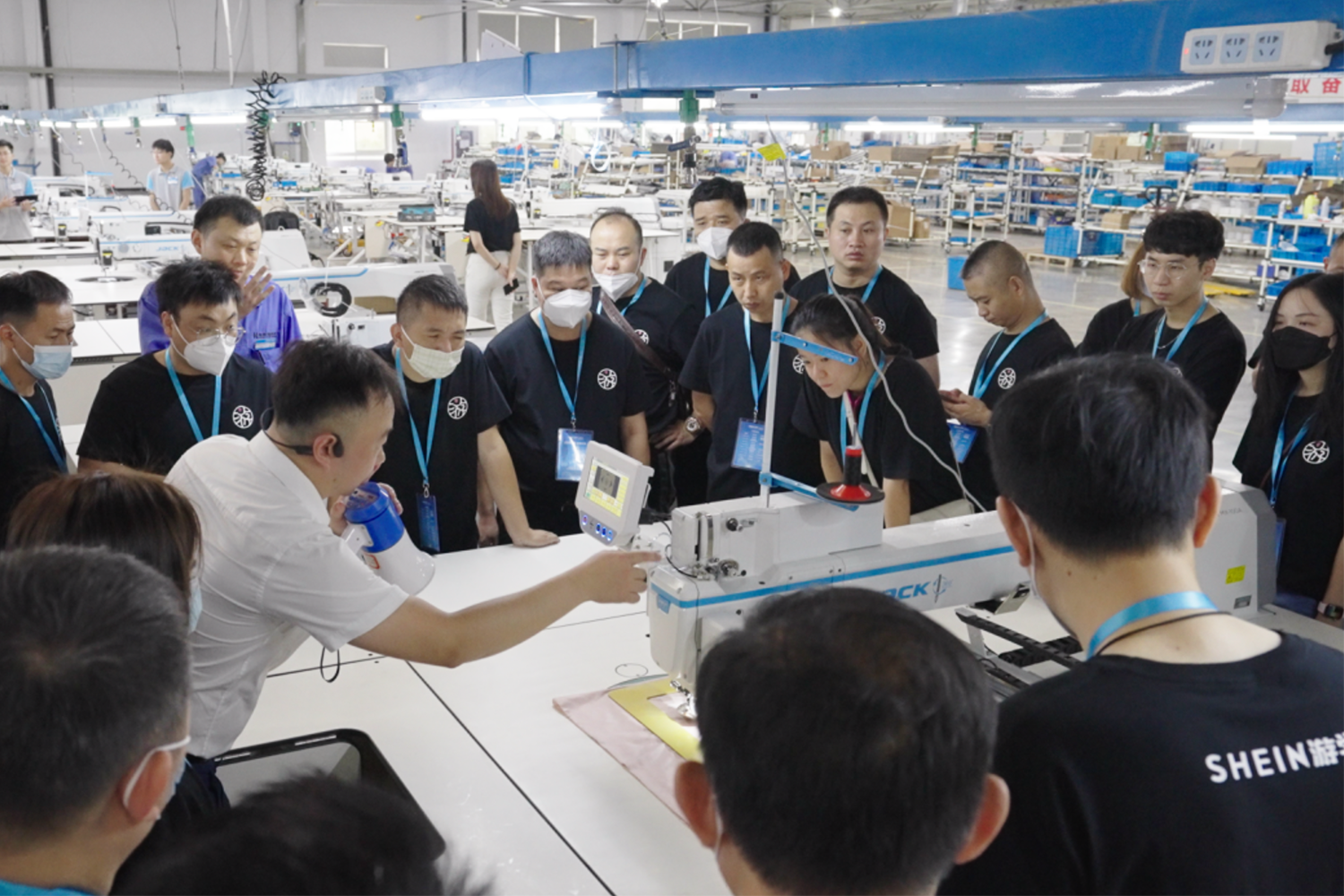 Community Engagement
In 2021, the SHEIN Spotlight Program was established to empower families within the communities of supplier partners. Since its inception, SHEIN Spotlight has awarded grants to over 14,000 participants in 178 communities, particularly those facing financial hardship caused by childcare, education costs and major illnesses. Over 148 families have benefitted, reaching 329 young people, including 268 school-aged children. In 2022, the program is projected to reach an additional 26,000 participants. SHEIN also developed some new programs like the Summer Camp initiative, providing interactive parent-child activities and training courses for families in the suppliers' communities to support families who are separated throughout the year when parents seek job opportunities far from home.
Adam Whinston, Global Head of Environmental, Social and Governance (ESG) at SHEIN, stated that "Our Supplier Community Empowerment Program aligns with our core ESG values of empowering entrepreneurs, supporting communities, and reducing our environmental impact. Brands play an important role in promoting sustainable practices within their supply chains. At SHEIN, we are committed to building a healthy environment for the long-term development of our supplier communities."
About SHEIN
SHEIN is a global fashion and lifestyle e-retailer committed to making the beauty of fashion accessible to all. We use on-demand manufacturing technology to connect suppliers to our agile supply chain, reducing inventory waste and enabling us to deliver a variety of affordable products to customers around the world. From our global offices, we reach customers in more than 150 countries. To learn more about SHEIN, visit www.SHEIN.com.
Press contact:
media@sheingroup.com